Industry 4.0 is upon us which is changing the landscape of manufacturing and technology. Industry 4.0 is an industrial revolution consisting of automation and data exchange in manufacturing. Manufacturers may have various systems in place but do these systems all talk? ERP systems may work great at a high level but how reliable is the data within the ERP if it isn't coming directly from the shop floor? Or how much time would be saved if shop floor data could be automated to feed the enterprise environment? Manufacturers are in need of an all-encompassing system, in which everything talks or communicates with each other.
What does a smart factory look like? To us (Conperio), a smart factory consists of the following:
A network of connected devices or machines.
A complete, paperless, tiered (ERP, MES, & IoT) system that follows the process from the enterprise environment all the way down to the shop floor.
Interconnecting and automating processes.
Predictive and prescriptive analytics which drive identification of insights, thus improving efficiency on the shop floor.
Mobility. System can be viewed while traveling freely around the manufacturing environment.
Host in the cloud to eliminate IT overhead and pricey infrastructure. The cloud also gives manufacturers the ability to access data from anywhere in the world.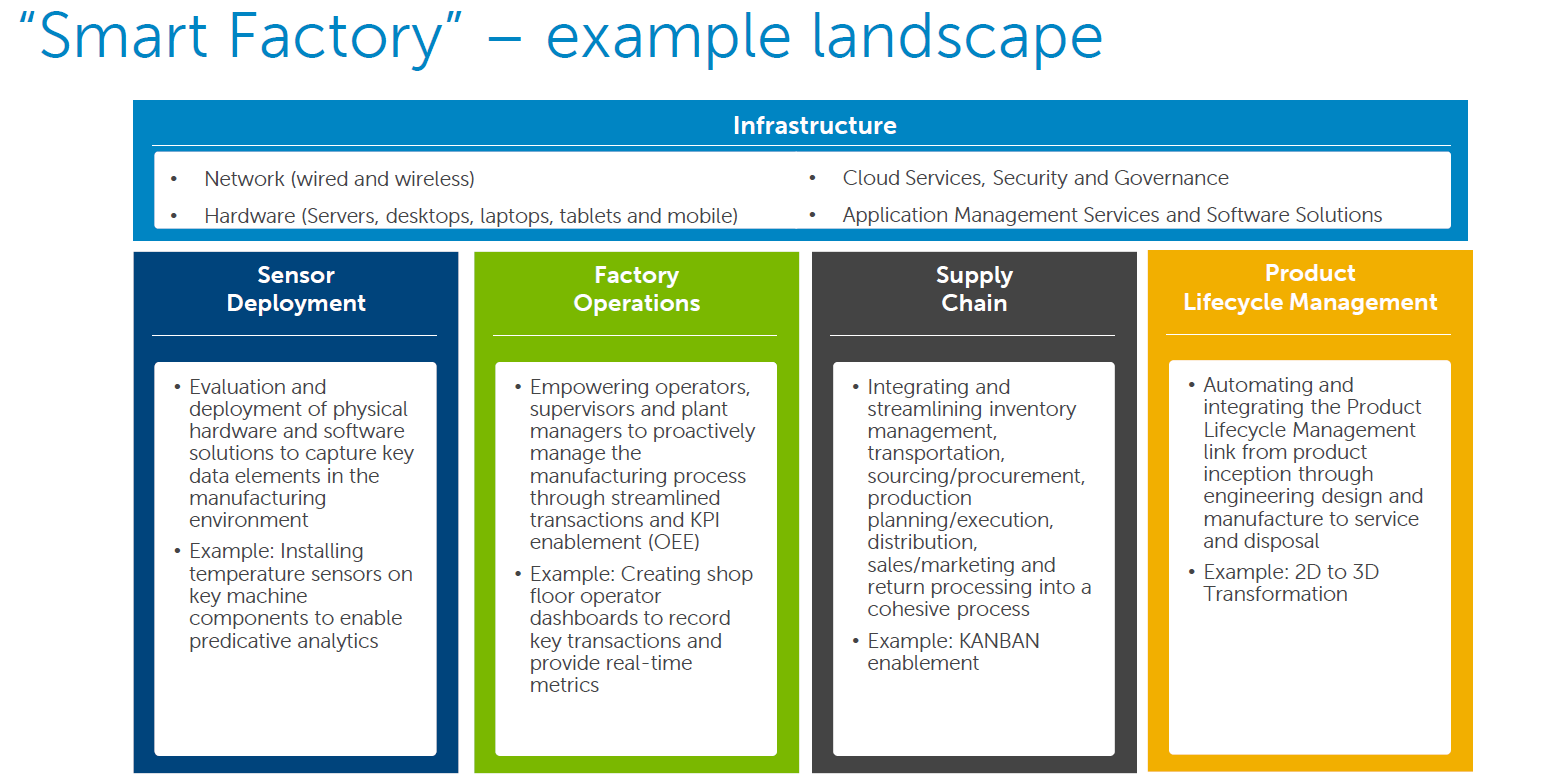 If you're looking to embrace Industry 4.0, Conperio can make it happen. With over 25 years of experience in the manufacturing industry, our software solutions touch ERP, MES, and IoT. Already have one of these types of systems? No problem, Conperio can integrate with existing systems to help fill the gap and bring manufacturers closer to becoming a true smart factory.